Mobile Banking

Whether you're on your smartphone or tablet we're one tap away!

iPhone or Android
Bank with your cell phone or tablet with our 24/7 Mobile Banking to access accounts, check balances, make transfers, pay bills, and more. Download your free app and instantly, you have unparalleled access to your accounts just about anytime and anywhere. Save time, money and the environment by banking via the mobile channel. See our instructional video here.
Download our App
Featuring SnapCheckTM Mobile Check Deposit
Driving to a branch everyday is a hassle. Save money, gas, and time by using CCCU's Remote Deposit Capture feature. Make check deposits with your mobile phone camera or desktop scanner to submit deposits electronically. It's safe, fast, and convenient. Of course, you'll miss seeing us as often, but you can always come by and say hi when you have time. Bring treats.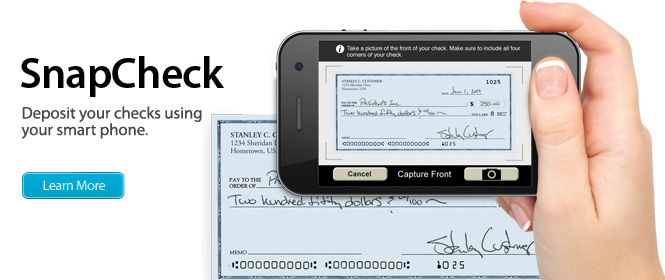 CUE Phone Teller

Welcome to our telephone teller service. Call from any phone, anywhere in the world and check balances, transfer funds or make loan payments between your accounts.

CUE Phone provides automated access 24/7 to all of your CCCU accounts with a single phone call. All you need is your account number and access code.

To reach CUE-Phone

Call (702) 228-2228 option 1 or out of town, call (800) 420-2228