Member Perks

There are many great reasons to be a member of Clark County Credit Union. View below to get the most out of your membership!
MedicareCU for Members
Enrolling in Medicare is a big change in your life.
If you feel overwhelmed with information and choices, Clark County Credit Union is here to help! We are proud to partner with MedicareCU to help you navigate your options and obtain the right plan for you!
If You're Happy and You Know It, Refer a Friend!
Share the CCCU love - it's the gift that keeps giving, through our Bonus Dividend, credit card rewards and a high yield checking account.
Existing members, when you refer a friend or family member to join Clark County Credit Union, we'll give them $50 in their new savings account, and you earn $25 bonus for the referral.* Refer Today!
Want to apply?
Credit Union Travel
Credit Union Travel is a credit union member-only booking platform where you can save on 1.2 million brand-name hotels worldwide, plus book flights and car rentals - all from one place with 24/7 booking support.
This FREE membership benefit includes:
Access member-only hotel rates.
Receive $5 Hotel Dollars every month just for being a member.
Earn 5% Hotel Dollars back on hotel bookings with your CCCU credit or debit card.
Book flights/car rentals with 24/7 booking support.
Ready to access your travel perks?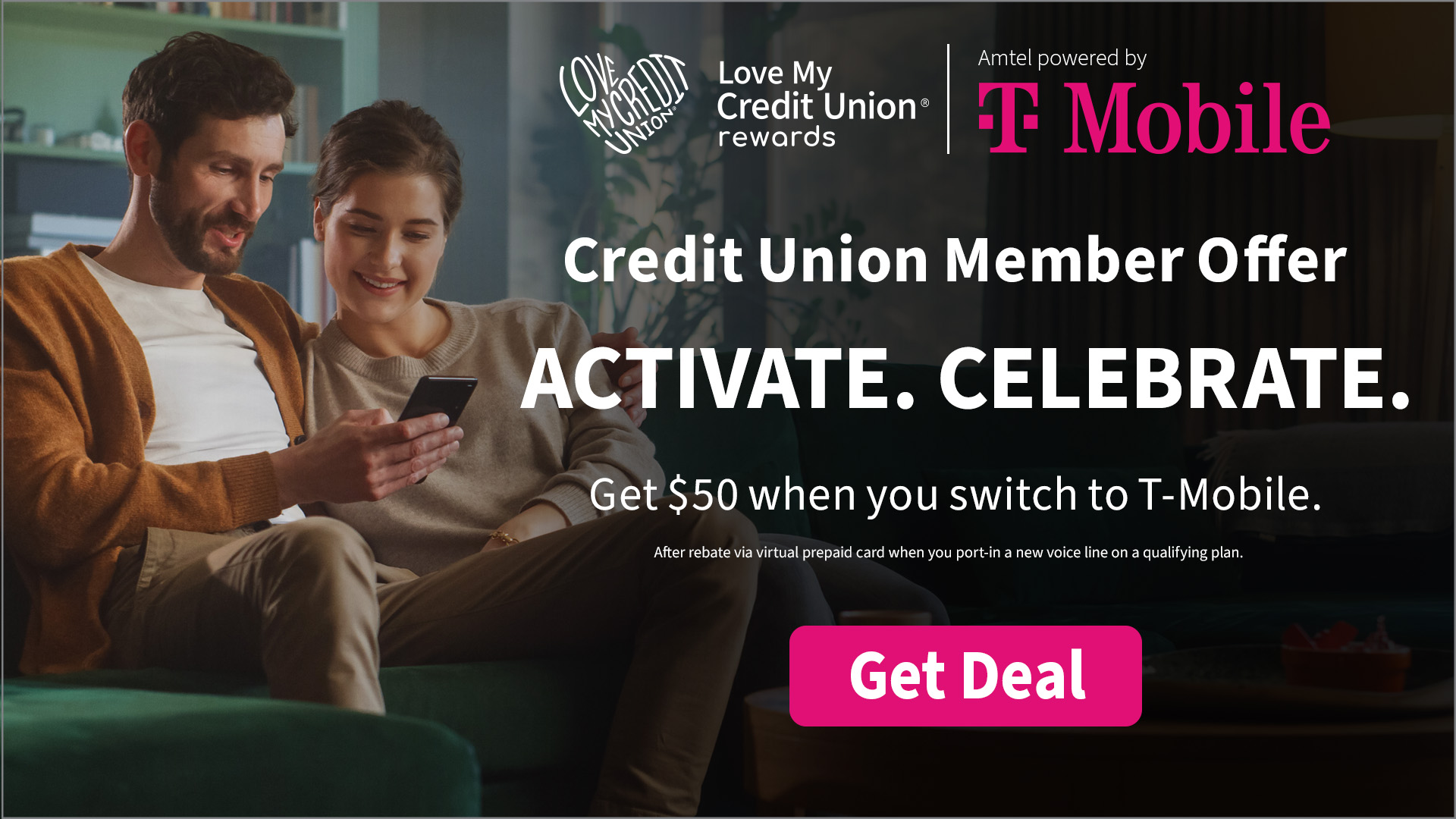 As a member of Clark County Credit Union, you'll receive $50 for each new line you activate through Love My Credit Union Rewards. Plus, as a T-Mobile customer, you get to experience America's largest and fastest 5G network and you can enjoy amazing benefits available with Go5G Plus and Go5G Next plans.
Call 877-520-1160 today to get the credit union member offer or visit their website!
After rebate via virtual prepaid card when you port-in a new voice line on a qualifying plan.